Last Tuesday I had the opportunity to go back to Joplin. This time it was with the large staff from fellowship with whom I'm privileged to work with daily. Each year we do a staff retreat and this year we got to do a staff work day in Joplin. To be honest I wasn't sure if this sounded so "fun" or not. Well I was proven wrong fast. They split us up into 2 groups- a work crew and a canvassing (door-to-door) crew. I chose the work crew. So as they split us up I found myself in a group where I really didn't know anyone that well.
The house we worked on needed all new siding. So I learned how to put on siding! (I still don't think the husband believes me that I did this ;).
I had a blast doing this and learning something new. I also feel like I learned a little something about each of the people I got to work with! It was so fun getting to know people that I would have normally never had the opportunity to do. Each person has such a unique story and I just love that. I feel so extremely blessed to be able to work for an amazing church and to work with an amazing group of people.
Here are a few pics from our day!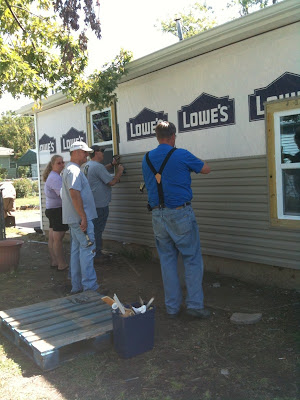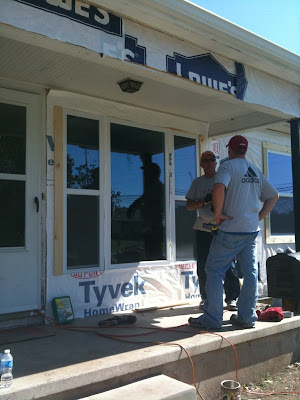 i did this side!
You can read about my first trip to Joplin here :
http://theyounthappenings.blogspot.com/2011/05/joplin-on-my-mind.html