So I caved and decided to just put up a few decorations. Although, I still said NO to a tree. There were several reasons for that. The main one being that we were going to be gone so much before, during and after Christmas. Really not worth it for just me and Marc. The weird thing is that I really haven't missed it and I know I won't miss putting it away...Ha!
So here is what I put out. This doesn't even scratch the surface of my Christmas decor.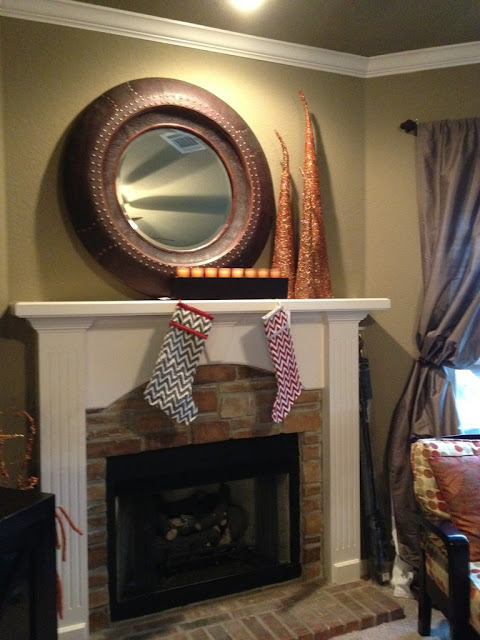 Yes you are seeing this correctly... Marc wraps all of our presents. I am by far the worst gift wrapper ever created. He prefers me not to, its really that bad.Sorry Ladies, he's taken.
I have basically finished all of our Christmas shopping and by tonight all of our wrapping will be done. This may be a first for us. We usually don't start until the week of Christmas. I now feel broke as a joke with all the people we had to buy for. Since everyone's family expanded this year that means more gifts and spending way more $$! It has been super fun shopping for everyone though. I obviously had lots of time on my hands and needed a "project." Plus my love language is gifts. I love giving and receiving! ;)
Since I didn't put a tree up this year I will leave with my tree from last year.
and this is what my mantle usually looks like
Tis the Season.