No not that kind... A recipe kind!
I'm sure that other people call this something else, but since I can remember my mom has called it 'white trash." She makes it every year for Christmas. I had to make a big batch of something for work and for a neighborhood party so I chose to make this. Mainly because its easy.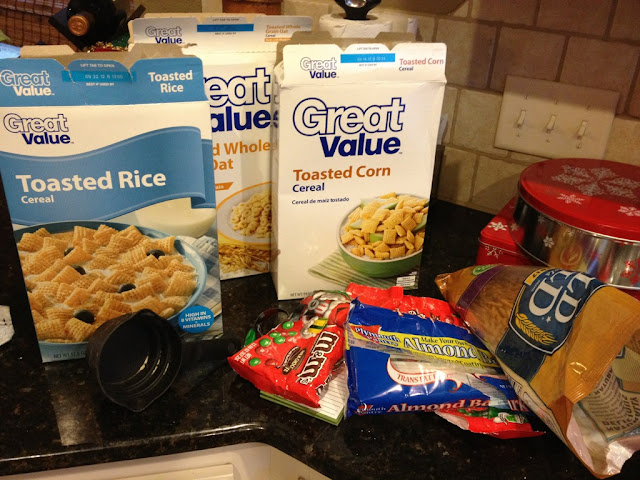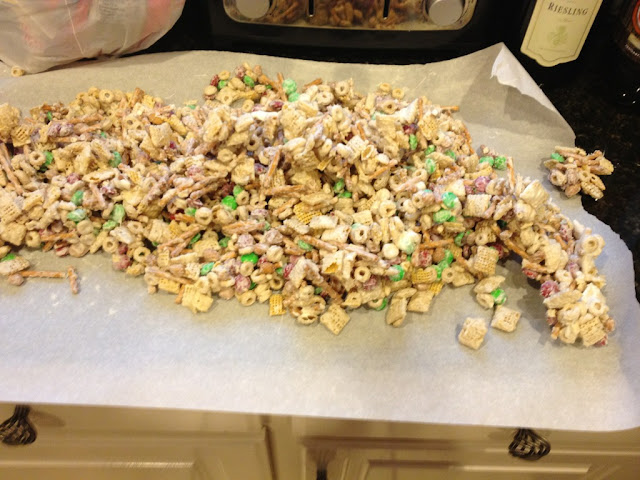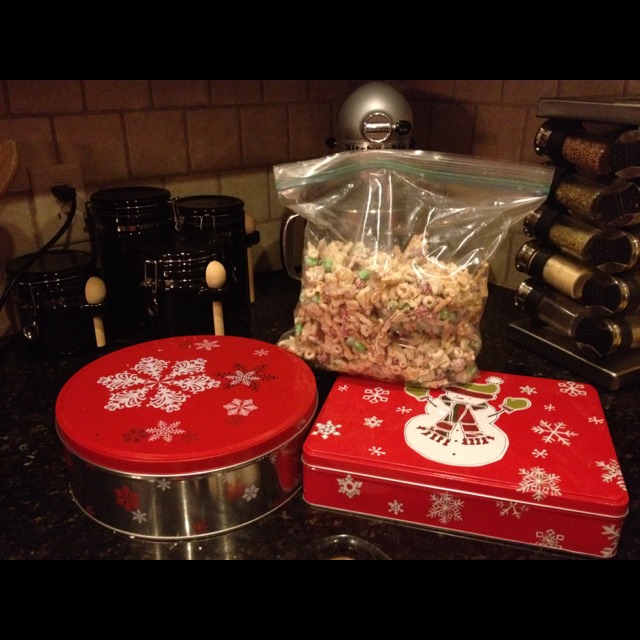 It may be one of the easiest things ever to make!
Here is the recipe:
1 box of rice chex cereal
1 box of corn chex cereal
1 box of plain cheerios
1 jar of honey roasted peanuts
1 bag of pretzel sticks
1 bag of Christmas m&m's
1 24oz pkg of white almond bark
parchment paper
Place 3 cups of each of the cereals, 1/3 jar of peanuts (or more if you like it more nutty), 1 pkg of m&m's 1/2 pkg of pretzels (broken in 1/2), 1 1/2lbs of almond bark (melted slowly with lots of stirring) in a huge mixing bowl or large pot and mix together. When almond bark is melted, pour over mixture and stir quickly. After its all mixed, spread out on parchment paper and let dry completely. After its dry you can break it up and place in tins or baggies!
That makes 1 huge batch. I buy extra m&m's and almond bark to make extra batches. Everything else will make 3 batches total. To keep costs down, I bought the "off brand" of what I could.
If you have questions just let me know! Hope this gives you another option to take to some of your next holiday parties.