We were in Little Rock this past weekend and Saturday night our friends, Rachael and Zach came over for dinner and carving pumpkins! We had such a blast.
Dad of course had to break out the scary mask and scare Ra! And not sure about what Marc is doing to my mother. I swear this was not posed.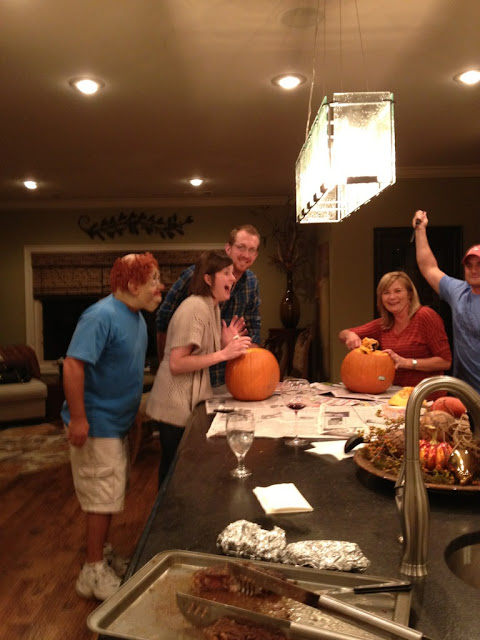 Finished product!
I thought they turned out so good!
Marc and my mom carved the "chevron" pattern one. Marc is very detailed and it turned out perfect! I saw a pumpkin like this on pinterest and told Marc he should try it, so he did. Ra and Zach carved the other one which I thought was great as well. It was a great night to get in the fall Spirit.